PRESS RELEASE
For Immediate Release
August 23, 2007
The Mexican Civic Society of Illinois To Honor Mexican Musical Icon Ramon Ayala
During the El Grito Ceremony at Soldier Field Chicago

Title Sponsor Is CitiBank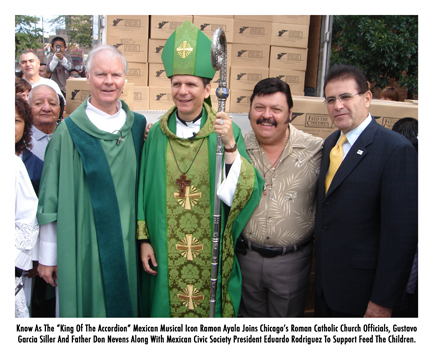 Chicago, IL - The Mexican Civic Society of Illinois (MCS) will honor Mexican Musical Icon Ramon Ayala during the celebration of its upcoming 38th Anniversary of "El Grito" in the heart of Chicago on September 15th , 2007. Since 1969 the MCS has cultivated a series of cultural and civic events for the Mexican and Mexican American community in the Chicagoland area. The event is the single largest for the Mexican community each year and represents the celebration of the Independence of Mexico, the Cry of Dolores, El Grito. Each year on this date Mexicans gather to celebrate the pride and dignity of their community observing traditions of waving Mexican flags and chant Viva Mexico.
This year, the MCS, will benefit Feed The Children and be honoring one of Mexico's living musical and cultural icons, Ramon Ayala. Know as "The King of the Accordion" Ayala is a multiple Latin American Grammy and an American Grammy award winner. Ayala who has recorded over 105 albums is considered the founder of modern conjunto music and the godfather of norteño music. The event is being sposnored by CitiBank.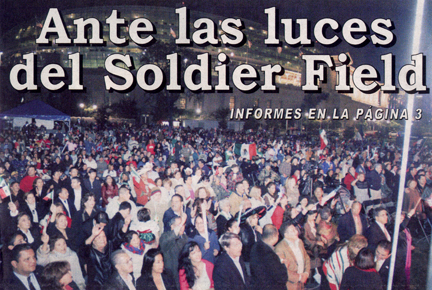 In addition to his contribution to the cultural music heritage of Mexico, Ayala has continued to be an avid supporter of numerous Mexican charities. Most recently Ayala donated thousands of toys and clothing articles along with over 100 wheelchairs to local Mexican children during his annual Christmas "Posada" this past December during a free concert which he hosted at his home in Hidalgo, TX for over 5,000 fans. He also provided 30 tractor trailers full of medicine, food and clothing aid to the victims of hurricane Katrina.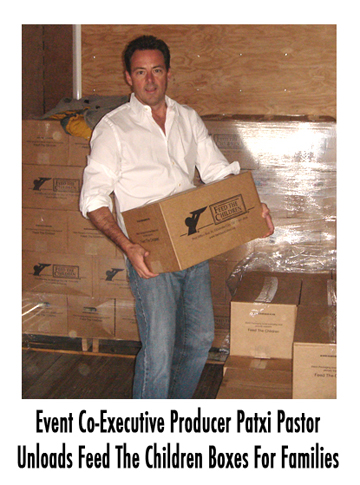 The MCS has chosen to dedicate this once in a lifetime opportunity to pay homage to Ayala who has done so much for the Mexican community. Thousands of fans and a number of top city and state officials will be on hand to honor Ayala for his lifetime achievement in music and humanitarianism during the El Grito celebration in Chicago.
El Grito will take place on Saturday, September 15, 2007 at Soldier Field in Chicago. The program will commence at 5:00 P.M. and Ramon Ayala's award ceremony along with a live performance of several of his songs will take place at 8:30 P.M. followed by the Civic Ceremony of El Grito. The ceremony will conclude with a major fireworks display decorating the famous Chicago skyline.