Diving, TV Production & Technology
"In the beginning there was water. And from the water came man in the image of his brothers the fishes. And those of us who are drawn into the see do so in a breathless impatience as we reenter the womb of our own creation"
Patxi Pastor - 1972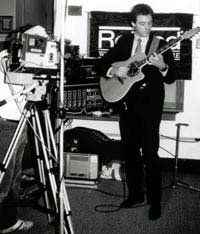 Computers and Music
Sponsored by the Roland Music Corporation and Ovation Instruments, Patxi developed a digital guitar synthesizer that reproduced the vocalizations of whales, dolphins, and a variety of ocean and environmental sounds. He has led several expeditions to the Grand Bahama bank where he utilized these state-of-the-art digital sampling techniques with project scientists to study wild dolphins and humpback whales. Patxi has used these soundtracks over the years for many of his television productions and live public performances.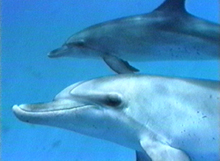 Technological Innovation & Integration
Throughout the late 80's and early 90's, Patxi Pastor worked closely with the SONY Corporation to promote the creative use and application of a variety of state-of-the-art technologies within the electronic imaging, scientific, production and educational communities. Following Sony's introduction in 1991, Patxi became an owner and executive of HB Communications, Inc., a eighty-million dollar corporation specializing in advanced digital communications which represented over 230 leading manufactures including Apple Computer, Nikon, Kodak, Silicon Graphics, JVC, Panasonic and Pioneer. While at HB he developed and headed the "Advanced Technologies Group" which he quickly grew into a multimillion dollar division of the company, producing record growth and profit margins. The division was selected by Avid Technology, of Tewksbury, Massachusetts, to serve as a New England distributor and integrator for their professional nonlinear editing and interactive multimedia workstations. Despite their late entry into the market, Patxi's division quickly became Avid's leading distributor in New England and as a result was awarded their "Dealer of the Year Award" at the 1994 National Association of Broadcasters convention in Las Vegas, Nevada.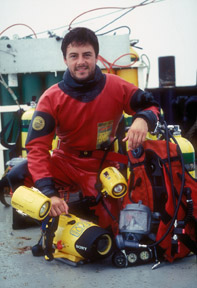 Technology

Patxi has been responsible for the design and development of a variety of computer based electronic imaging systems utilizing high-definition television and optical disc technology. Working closely with leading technological manufacturers such as SONY, Nikon, Kodak and Apple Computer, he has designed numerous state-of-the-art electronic production, archiving and publishing systems for the broadcast, scientific and electronic publishing industries.
Television Production
As a sponsored SONY underwater cameraman and spokesperson, Patxi's expeditions took him throughout the world filming a variety of natural history specials and video documentaries. He was the Executive Producer and host of CBS Television affiliate WCAX-TV's top rated monthly underwater specials, as well as the creator and Executive Producer of the ECO-LINK™ interactive educationally based environmental series.
Patxi's footage continues to be utilized in numerous nationally televised programs, including E! Television, Extra, Access Hollywood, the "Earth Day" special hosted by Paul Newman and Joanne Woodward, "Year of the Dolphin" hosted by George C. Scott and the "Children and the Sea" adventure series pilot hosted by Supermodel Niki Taylor. His commitment to promoting interest in science amongst young people continued through his work with the National Undersea Research Center, a division of NOAA, The National Oceanic and Atmospheric Administration, to document and gain public awareness for their student "High School Aquanaut Program." His programs have featured a diverse group of scientists, archaeologists and diving professionals and focused on a variety of sensitive environmental, maritime and marine animal issues.
Advanced Diving & Educational Certification
Patxi is a certified NAUI (National Association of Underwater Instructors) Instructor, Rescue Diver, and Divemaster. He additionally has been trained and certified by NOAA, The National Oceanic and Atmospheric Administration, in the use of "NITROX" mixed gas diving and was awarded a NOAA Scientific Diver recognition. He has served as a member of the NAUI Instructor Training Staff at UNEXSO, The Underwater Explorers Society, on Grand Bahama Island, and has been an instructor for the American Red Cross. He developed a series of first-of-their-kind academically and athletically accredited educational SCUBA certification programs which were conducted at leading preparatory schools, such as Choate Rosemary Hall, Kent, Kingswood-Oxford and Miss Porters, as well as Central Connecticut State University.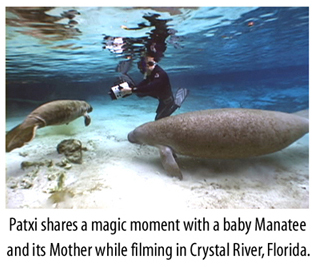 Educational Marine Science Programs
Through the support of a federally funded Christa McAuliffe Fellowship grant, Patxi produced and directed a series of children's marine science videos featuring talented and gifted students, entitled "Underwater Exploration". The programs, which received an additional grant from the Torrington Foundation for Public Giving, expanded to include unique live interactive broadcasts into ten school systems, and was accompanied by a Teacher's Guide and Curriculum that Patxi personally wrote and developed. The first phase of the project focused on "The Wonderful World of the Dolphin" and featured a variety of guests including a live interview with the Starkist Seafood Company's World Headquarters. Patxi also designed and directed the "Coral Reef Studies Programs" which were conducted throughout the Caribbean for high school students and teachers throughout the late 80's.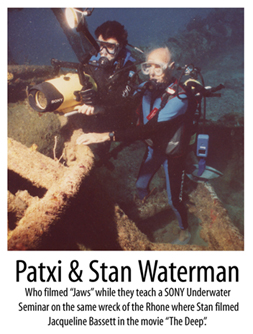 Shipwrecks: Time Capsules of History
Patxi filmed shipwrecks throughout the Caribbean and on an expedition with the Cousteau Society, explored and documented many of the shipwrecks of the Anagada Reef system throughout the British Virgin Islands. As the Executive Producer and the underwater cameraman for the state of Vermont's Department for Historic Preservation, he completed the first video survey of the historically sensitive "O.J. Walker" 100 year old shipwreck in Lake Champlain. The project entailed the use of state-of-the-art underwater exploratory technologies including side-scan sonar and ROVs (Remotely Operated Vehicles) similar to the ones used on the Titanic. Patxi's work during these expeditions was featured in both news and entertainment programs on CBS and PBS television networks.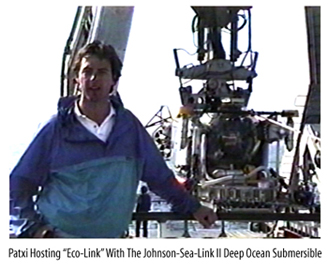 Exhibits and Exhibitions
In 1990, Patxi served as the producer for the Maritime Center at Norwalk's, "Underwater Exploration Exhibition". The exhibition was sponsored by The SONY Corporation and included exhibitory contributed by NASA, The Woods Hole Oceanographic Institution, National Geographic and the U.S. Navy. Display items featured diving equipment highlighting several hundred years of the technological advancements which led to SCUBA (Self Contained Underwater Breathing Apparatus). Patxi made television broadcast history when he conducted the first live underwater interview via satellite with CBS television affiliate's news reporter Gail King while swimming among over 20 sharks in the facilities giant shark tank. He additionally developed several of the exhibition's exhibits which included The Connecticut Fund for the Environment's "Environmental Exhibit", hosted by United States Senator Joseph Lieberman and the National Undersea Research Center's "High School Aquanaut Program Exhibit".
Aquariums: Feeding Sharks and Aquatic Animals
In 1986, Patxi began serving as the diver for the Science Museum of Connecticut and regularly made dives to collect specimens for the aquarium's exhibits and to feed the sharks, eels, and assorted Caribbean fish in the facility's 10,000 gallon giant coral reef tank. On several occasions he filmed in New England Aquarium's "Giant Ocean Tank" as well as the "Shark Tanks" at Marineland in Southern California and the Maritime Center at Norwalk, Connecticut.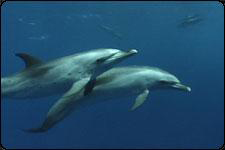 Whales, Dolphins and Porpoises
Patxi served as a member of the Board of Directors for the Cetacean Society International whose work was responsible for creating international moratoriums on whaling for the International Whaling Commission and enforcing the Marine Mammal Protection Act developed by the United Nations. His unique filming expeditions have included filming underwater sequences of pods of several hundred dolphins shot in the Sea of Cortez, humpback whale mothers and calfs off of the Dominican Republic's Silver Bank, rare encounters with sperm whales off of Abaco Island, wild spotted dolphins off of the Grand Bahama Bank and scientists studying humpback whales off of Stelwagon Bank on Cape Cod.
Specialized Group Dive Travel Programs
Patxi developed a series of SONY sponsored underwater video seminars which were held at top diving destinations throughout the world. Working in affiliation with See & Sea Travel Services, which supported the world's largest staff of dive/travel professionals, his diving services provided year round booking availability aboard the industry's top dive vessels. Patxi personally developed specialized diving, educational and instructional vacation programs for corporations, families, diving professionals, and educational organizations which were conducted throughout the world.
For more information about Patxi's entertainment marketing servies Click Here or to learn more about his work as a professional musician Click Here.