Professional Career & Entertainment Marketing
Patxi Pastor
Professional Background
Patxi Pastor is a senior executive and entrepreneur with over 25 years of expertise founding and running entertainment and technology based companies. Mr. Pastor is currently a Principal and Advisory Board Member of Miami based Ad-Mirable, LLC, the largest Hispanic out-of-home marketing network in the United States. Mr. Pastor also continues to serve as an ISO (Independent Service Operator) and long time business development partner with the Blackstone family of companies where he formerly served as a Senior Executive.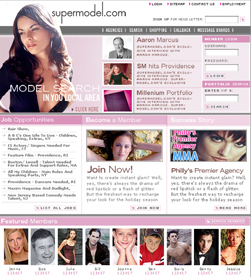 Mr. Pastor has additionally continued to create and produce major ground breaking entertainment marketing events and campaigns for the world's leading brands and celebrities. He has designed, built and published over seventeen major on-line entertainment and electronic commerce portals and served as the President and Chief Executive Officer of Internet Design, Marketing & Fulfillment Corporation. He additionally was the recipient of over thirty of the industry's leading awards and commendations for Internet design and production.

His major entertainment based web sites included SUPERMODEL.COM, SUPERSTARS.COM, Frederique.com, LynyrdSkynyrd.com, Deadties.com, OldGlory.com, and the official on-line fan clubs for some of the world's leading entertainers, athletes and recording artists, including Mariah Carey, Lynyrd Skynyrd Michael Bolton, Carly Simon, John Mellencamp, Luther Vandross, The Cranberries, Grateful Dead Neckwear, Brooke Shields, Andre Agassi and Supermodel Frederique van der Wal.
Mr. Pastor additionally conceived of and produced over twenty major live cybercast events including the first live on-line fashion show with Victoria's Secret at The Trump Plaza Hotel and what became the largest on-line event in Time Warner and Yahoo!'s history during the official launch of Supermodel Frederique's official web site. His live cybercasts included partnerships with People Magazine, MTV, VH-1, Hard Rock Live, General Motor's "Concept: CURE", Lynyrd Skynyrd and The Grateful Dead. Mr. Pastor additionally conceived of and successfully sold millions of dollars of entertainment based sponsorship and advertising for leading brands such as AT&T, IBM, Kodak, Harley Davidson, Starbucks, Comcast, Clear Channel, General Motors, Cover Girl, Vidal Sassoon, Microsoft, Clearasil, Sunny Delight, 3Com, Moet Champagne, Tiffany, Hennessy, American Airlines, Nikon and Hitachi.
Mr. Pastor has provided a wide variety of consulting services to senior management of leading corporations specializing in electronic commerce, web site production, strategic planning, financing, technology and operational implementation. He produced "Harley Davidson's Ticket To Ride" Internet based scratch game for the New Jersey Lottery which was promoted on over two million lottery tickets and became the industry's first entertainment based on-line "scratch game." He also designed, built and integrated the state-of-the-art electronic commerce and fulfillment systems for OldGlory.com consisting of over 4,000 rock and roll merchandise products. Old Glory remains one of the world's leading resellers of official entertainment merchandise for bands such as The Rolling Stones, The Who, Dave Mathews and The Grateful Dead.
Mr. Pastor successfully secured financing and served as the Brand Manger to launch NASCAR's "World Racing" ethnic diversity team which was owned by a number of high profile celebrities.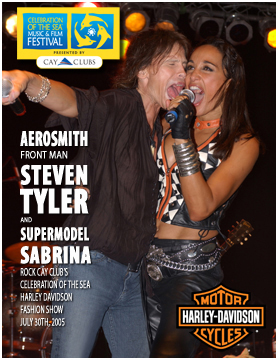 Mr. Pastor is additionally the founder and Executive Producer of "The Celebration of the Sea Music & Film Festival" which he produced in affiliation with the Tourist Development Council of The Florida Keys. The event included a Harley Davidson fashion show featuring several Victoria's Secret models in addition to live performances by Aerosmith front man, Steven Tyler, Rock Edged Chuck Berry, Rap Pioneer DMC, Skunk Baxter of the Doobie Brothers and Barry Goudreau and Fran Sheehan founding members of the band Boston. Mr. Pastor personally sold over $750,000 worth of sponsorships for the event to more than 25 clients including Comcast, Century 21, Sea World and Harley Davidson. The event successfully raised scholarships for over 20 children suffering from cancer for Dolphin Therapy at the world renowned Island Dolphin Care facility in Key Largo, FL through his Celebration of the Sea Foundation.
Prior to his Internet based ventures, Mr. Pastor was a former owner of HB Communications, Inc., New England's largest digital communications systems integrator and distributor with annual sales of over $80 million. While at HB, Mr. Pastor developed and headed the "Advanced Technologies Group" which he quickly grew into a multi-million dollar division, producing record growth and profit margins for the company. Mr. Pastor's division was selected by Avid Technology, of Tewksbury, Massachusetts, to serve as a New England distributor and integrator for their advanced professional computer based non-linear editing and interactive multimedia workstations. His company quickly became Avid's leading distributor in New England and as a result he was awarded their "Dealer of the Year Award" at the 1994 National Association of Broadcasters convention in Las Vegas, Nevada.

For more information about Patxi's biography and work as a professional musician Click Here.