PRESS RELEASE
For Immediate Release
April 27, 1998
PATXI ENTERTAINMENT NETWORK SECURES SUPERMODEL LAUREN HUTTON
TO HOST PEOPLE MAGAZINE'S "50 MOST BEAUTIFUL PEOPLE" EVENT
Continuing in their relationship with Time Warner, SUPERMODEL.COM will produce exclusive photos, interviews and digital video featuring Lauren Hutton for People Online's "Beauties for Breast Cancer Charity Event". The program will be featured on SUPERMODEL.COM and simulcast live on People Online's CONCEPTCURE.COM Web Site which is being sponsored by General Motors.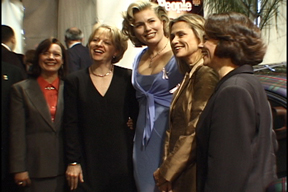 New York City, - Patxi Entertainment Network, Inc. and PEOPLE Online announced today that they will team up to promote People Online's "Beauties For Breast Cancer" charity event being held at SHINE, one of New York's hottest nightclubs. Patxi Entertainment Network secured Lauren Hutton as the spokesperson for the charity event which will be held in conjunction with the release of People Magazine's ninth annual MOST BEAUTIFUL PEOPLE issue, which goes on sale Friday, May 1st.
SUPERMODEL.COM will coordinate and produce all of the online coverage leading up to the event, which includes a comprehensive biography of Lauren Hutton, exclusive interviews, digital photos and live streaming video clips. This coverage will be available on both SUPERMODEL.COM and General Motor's CONCEPTCURE.COM. GM's Concept: Cure is a collaboration with the Council of Fashion Designers of America to help find a cure for breast cancer. Leading fashion designers have joined with GM's design center to create custom versions of General Motors brands.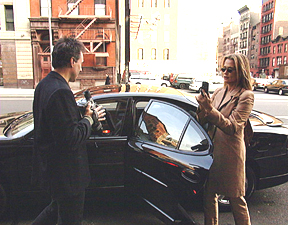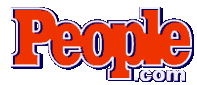 The actual event itself, which runs from 6:00 P.M. to 9:00 P.M. will be cybercast on CONCEPTCURE.COM. The event is a cocktail reception with the sale of mystery gifts from companies such as Hermes and Rolex, the proceeds of which will benefit the charity. Invited guests include all of the people featured on People's Most Beautiful list over the years, as well as those featured in the 1998 edition, in addition to other celebrities, socialites, local politicians and the press and media.
People.com is part of Time Inc. New Media's Pathfinder Network (www.pathfinder.com), one the most innovative publishers on the World Wide Web, producing digital versions of some of the world's most trusted and respected magazine brands as well as creating and managing a range of other top quality sites. Consistently ranked as one of the most popular destinations on the web, Time Inc. New Media leverages the power of brands that include Time, People, Sports Illustrated, Money, Fortune, Entertainment Weekly and Life to deliver the broadest range of timely and definitive news and information to its rapidly growing online audience.
Located in Connecticut, Patxi Entertainment Network, Inc., (PEN) is one of the world leaders in celebrity-based Internet programming which provides custom publishing services, content, special event programming and merchandise fulfillment. PEN has designed, built and published over seventeen major online entertainment sites and been the recipient of over thirty of the industr y's ies leading awards and commendations for design and production excellence. PEN's sites have hosted the official online fan clubs for some of the world's leading entertainers and recording artists . It's site sponsors have included AT&T, IBM, Microsoft, Yahoo, American Airlines, People Magazine, Sunny Delight, Moet Champagne, Vidal Sassoon, Clearasil, Cover Girl and Nikon.
Contact: Graham Cannon, (212) 522-3421, Time, Inc. Inc. New Media