SUPERMODEL FREDERIQUE'S WEB SITE LAUNCH PRODUCES
RECORD BREAKING CHAT ON PEOPLE ONLINE
Part of New Chat Relationship With Yahoo!, People Online's Record-breaking Chat Follows Launch of Frederique Official Web Site on SUPERMODEL.COM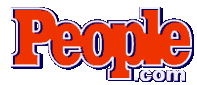 New York City, Feb. 18, 1998 - A live chat session hosted by Frederique on People Online (www.people.com) and Yahoo! Chat (chat.yahoo.com) broke all existing chat records for Time Inc. New Media, it was announced today. The event attracted the largest number of live chat participants in People Online's history and launches the new chat programming relationship between People Online and Yahoo!, the leading guide to the Internet.
"Based on the strong participation in this event, it's clear that chats that join celebrity personalities with the latest technology, deliver what our users want and are an increasingly important part of the Internet's growth," says Janice Castro, assistant managing editor of Time, Inc. New Media who supervised the session.

Earlier that evening, Frederique hosted a worldwide cybercast from New York's Fashion Cafe where, in front of a standing room only crowd, she celebrated the launch of her new official Web site on Patxi Entertainment Network, Inc.'s SUPERMODEL.COM.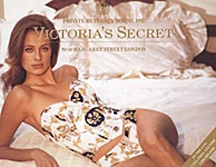 Frederique is best known as one of Victoria's Secret catalogues' models. A perennial favorite of leading fashion magazines such as Vogue, Harper's Bazaar, Cosmopolitan, Glamour, Mademoiselle, Shape, Fitness and more, she is highly sought after for celebrity endorsements and has created a number of consumer products bearing her name. Frederique continues her career as a top model in advertising for campaigns such as Diet Coke, Mastercard, Michelob, Pizza Hut, Rolling Rock, Revlon's "Most Unforgettable Women in the World", Guess Jeans, MCI's 1-800-COLLECT and others.
People.com is part of Time Inc. New Media's Pathfinder Network (www.pathfinder.com), one the most innovative publishers on the World Wide Web, producing digital versions of some of the world's most trusted and respected magazine brands as well as creating and managing a range of other top quality sites. Consistently ranked as one of the most popular destinations on the web, Time Inc. New Media leverages the power of brands that include Time, People, Sports Illustrated, Money, Fortune, Entertainment Weekly and Life to deliver the broadest range of timely and definitive news and information to its rapidly growing online audience.
Located in Connecticut, Patxi Entertainment Network, Inc., (PEN) is one of the world leaders in celebrity-based Internet programming which provides custom publishing services, content, special event programming and merchandise fulfillment. PEN has designed, built and published over seventeen major online entertainment sites and been the recipient of over thirty of the industr y's ies leading awards and commendations for design and production excellence. PEN's sites have hosted the official online fan clubs for some of the world's leading entertainers and recording artists . It's site sponsors have included AT&T, IBM, Microsoft, Yahoo, American Airlines, People Magazine, Sunny Delight, Moet Champagne, Vidal Sassoon, Clearasil, Cover Girl and Nikon.
Yahoo! Inc. (NASDAQ: YHOO) is a global Internet media company that offers a network of branded Web programming that serves millions of users daily. As the first online navigational guide to the Web, www.yahoo.com is the single largest guide in terms of traffic, advertising, household and business user reach, and is one of the most recognized brands associated with the Internet. Yahoo! Inc. provides targeted Internet resources and communications services for a broad range of audiences, based on demographic, key-subject and geographic interests. Yahoo! is headquartered in Santa Clara, Calif.
Contact: Graham Cannon (212) 522 3421, Time, Inc. Inc. New Media